ARE YOU READY TO 
UP YOUR FEEL GOOD FACTOR
AND GET YOUR HAPPY BACK?
What's possible for you with support, focus and inspired action toward one thing your Soul is aching for?
What would it feel like to stop thinking about taking that next step and to finally be doing something rather than just thinking about it?
Alone we can do so much – but together – we can do so much more. Ok, I know you're ready to take it to the next level, and I'm fired up and ready to go…
Are you ready to kick-start your best life and start kicking some ass in your life?
Are you tired of making promises to yourself that you don't keep? 
What if you could feel better in your life and body?
It's time to get this party started.
Join us for a 40 Day Reset 4 times a year, check below for the next season.
Sign up and reserve your place now for your forever spot, yep, join once and be in every season. Change happens here.
   Spring Equinox,           March 20
Summer Solstice,        June 20
            Fall Equinox,                 September 20
          Winter Solstice,           December 20
This page will tell you how it's all going to go down. It'll explain how we can work together to UP your Feel Better Factor and Get Your Happy Back!
I did it for myself, and I can show you how to do it for you, too!  You are never alone in this beautiful community for change.  It all starts here.
"Get Your Happy Back was a divine and pure love experience! Being a part of this forever family has really opened a part in my heart that I didn't even realize had been closed off.
There is an abundance of love and support, unconditionally! This experienced changed my life for the better.. I finally understood the power of being together.
I learned to accept myself where ever I was at, I learned I was exactly where I needed to be, to get where I was going. That gave me immense peace and helped me stay in the NOW. I learned to eat without guilt, and actually enjoy my food!
I started to drop weight from just releasing guilt and stress about eating… And learning what stress eating actually is. It truly doesn't have to be so hard, and this group is here to help.
I broke out of my spiritual isolation and felt inspired to share my story with others in the group and felt warmly welcomed and appreciated.
Over all with the help of Get Your Happy Back, I realized my true desires and changed my life.
I stopped beating myself up and started to actually feel good. I lost weight, quit a job that wasn't meant for me and found what ignites my soul…
All through changing my habits, thoughts and with love and support. Truly a profound experience!"
– Jasmine Sue Elliott.
So how about you my love?
Has your happy gone on a walkabout?
Do you have room in your life for more greatness?
What would you like more of…love, happiness, joy, beauty, health, money, kisses?
Would you love more energy and a deeper sense of calm?
Perhaps you are waiting to find the right partner or land a better job?
Are you wishing to lose a few, (or a lot), of pounds, or get a faster car?
Do you feel like there should be more to life, but don't know where to start?
Is your life weighing you down, in more ways than one?
Did you answer yes, yes, and yes again?.
If so, that's okay – you're in the right place; take a deep breath and keep reading.
I get it. Life gets complicated and messy. Not to mention BUSY!
In 2001, I found myself in my own version of hell when my dream life became my waking nightmare.  But guess what my love?  It turned out to be my greatest blessing. This is why I am so passionate about sharing how I changed my life because I want you to be able to do the same!
But it's not just my life that has changed with this program, we have a global community of people just like you, who took the next step, and season by season, they are making their lives feel better.  And you can too!
Four times a year we will spend 40 days together – me, you, and a group of like-motivated people – who also want to rev-up their feel better factor. Together, we will kick-start you into action to live your BEST LIFE so you can ENJOY YOUR LIFE. Witness the power of doing this in community and see how it supercharges your results.
Oh, and did I mention WE WILL HAVE FUN DOING IT; we will do it with joy – without deprivation or judgment – and with buckets of love, rainbows and unicorns (ok, they are imaginary, but go with me on this!). Know, though, that this is not like any other group you have been a part of.
I already care that you take steps toward attaining something you love…and loving yourself. I know that if I can do it, well, ANYTHING IS POSSIBLE FOR YOU, too. I truly believe showing you how to achieve your happiness goals is what I was put on this planet to do.
"I had no idea what would change when I started Shiv's Get Your Happy Back program in September. I just knew that I wanted some energy to move and some things to manifest differently in my life.
I listened to her first Salon Call while sitting on top of a mountain in North Carolina. The thing that is so powerful about this program is that it gently invites change rather that loudly insisting on it.
Her suggestions helped me to establish a new morning ritual that grounded me in myself and my spirit. My intentions were clear for what I wanted. I wanted four things: a better nutritional way to care for my body, a few new, local friends, something new to get excited about, and an additional income stream.
The program's Facebook group was a sweet place of sharing and mutual support. The precious thing is that Shiv's loving and conscious energy permeates every aspect of the program, it's contagious!
What happened for me, very shortly after beginning Get Your Happy Back was that all four of my intentions manifested, all rolled into one! It was so amazing that it made me laugh out loud with delight.
Something fundamental shifted in me in such a positive way, and I'm no newbie on the path of spiritual growth and personal development!
I just turned seventy and I'm so happy that I was part of Shiv's program! I'm far from done yet, and she helped me to move some pretty stuck energy and yes indeed, Get My Happy Back!! Her messages and wisdom are still reverberating in me. Thank you Shivie, I love you!!"
– Janice Masters, The Shaman Mama
JOIN ME FOR 5 WEEKLY PHONE SALONS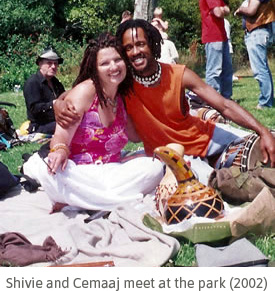 Each week you will receive a recorded salon. Now need to turn up at a certain time, listen to them on your schedule, at your own convenience.
These calls are your CORNERSTONE TO SUCCESS. They are packed with inspiration, information and practices to put it all into action and will include follow-up via Facebook. 
We don't just talk about making change here, we practice what we learn! And we do it together.
Your success is my passion, and I know how important the right support is. With each weekly topic, you'll be given the tools to STAY INSPIRED WHILE LEARNING AND GROWING FROM THE INSIDE-OUT.
Here's what we will cover in our
40 Days together
Week 1 Let's get this party started: Welcome and kick-off call
I want to hear from you, your hopes and aspirations, your challenges and demons. Let's lay it all out on the table and get to know one another better. Hop onto FaceBook before the call and share your story. Got a burning question, put it on FaceBook, we love questions!
Week 2 It's all about you: Who are you beneath the mask?
It's time to start digging. Who are you? What makes you tick? What and who do you love? This is time to get to know you through your eyes. To cast off the life that is not yours and to grow the one that is. Small steps lead to big and lasting changes here and we will be here to guide you every step.
Week 3 Food, glorious food: Finding freedom without deprivation
You have not said goodbye to enjoying food. But there are some key things you need to know to make choices that will support your health goals and not sabotage them. And the chances are it's easier than you think. No set meals, feeling hungry, calorie counting or weighing, This is not about what to eat per se but how to eat that is sustainable for your lifestyle. Time to bust out the food confusion and debunk the diet myths.
Week 4 Lights, camera, action: Your rules, your life, make it matter
Life is your stage, what will you cast yourself as next? Now you know who you are, food has become glorious again, it is time to plan the next steps. This is where there is a whiff of revolution in the air inviting you to take the next step into your BEST life, to claim the peace and happiness you know are waiting for you. You are on your way.
Week 5 It's a wrap: Closing party, Q & A, and celebration
Five weeks, we did it. Let's celebrate together with a special live call. Post your celebrations and questions on FaceBook and we will dive into them live on air. We will answer your questions and celebrate your wins.
"My weekly talk with Shiv is the therapy I didn't know I needed.
It's eye-opening to see it's not about weight loss, diets or secret recipes.
I didn't know how much I allowed others to influence me and my emotions, how much self-loathing I was capable of, or how much I had repressed my desires.
I have a new found freedom to be ME, not what I think others want me to be."
– Tracy, Ohio..
Become a forever member of our private Facebook group
Consider Cemaaj and I as your own cheerleading squad. I will inspire, motivate, and supercharge you to be the best version of you.
This group will keep you going and propel you forward with a clarity you may only have dreamed of.
This group will not only rock your world, it is a place to keep you on path, to share hopes, dreams, aspirations, actions, wins and falls. It is your forever place, a place you can grow and get to know your community. Support and celebration are often overlooked, but not in here, baby – it's all about supporting each other. And, as 'celebration' is my middle name, I can show you how to party-up your life.
I know how important it is to stay motivated and to keep learning how to support the changes you are making. Videos and audios will be posted in the group to deepen your experience. I'LL BE THERE CHEERING YOU WITH TIPS AND INSPIRATION.
PLEASE NOTE: Other than the calls, this is where a lot of the action is going to take place. Yes, you'll get emails; but, to get the most out of this experience, you need to be on Facebook as a member of this private group.
"I had dabbled with yoga on YouTube in an attempt to 'find myself'.
Luckily, One Woman Revolution (dot TV!) jumped out of the screen! It was like a one-to-one!
I took to her and her approach to yoga straight away. I like to think Shiv found me, rather than I found her.
A tarot reader had said July was going to be my lowest point in life, so when Shiv offered a 40 Day Reset, covering the very month my life was supposedly going to be at its lowest, I cautiously signed up. I knew I needed to, but how would I cope?
In hindsight, I need not have worried, as with each call, I became stronger inside.
The calls made me realise that all I really wanted was some "me" time, and straight away, I had it. An hour, with each recorded call, with just Shiv, was all it took to refocus.
As each week progressed, I noticed I really was on a roll; July wasn't the worst month of my life at all! I had a wonderful time chatting with other members, accepting and offering support, and becoming "me" again. She really was there when I needed her.
Shiv is a lovely, wonderful and warm person with such a caring soul. I'd certainly recommend her 40 day programme to anyone needing a reset.
Update, 4th season 9 months on, and I'm leaping back into the program. I dabbled in the last couple of seasons, but felt I needed to be active this time around.
The 40 days might sound a long time, but change does happen, maybe gradually, and we know miracles never happen overnight.
A lifetime of bad habits can't be fixed in 40 days either but there is science behind the reason it's 40 days. After the first week, the first call, I compared my results to a test Shiv gives you.
First time in the program I scored 45 out of 100. This time, I'm up to a mind blowing 80 out of 100!
I'm not 100% sure when my score crept up, but all I can say is it has, I've grown and changed.
Maybe it crept up during the first 40 day program, I'd just not noticed. I put this down to taking time to listen to the calls, taking notes when I needed to, taking part, taking on board all the tweaks and life changes Shiv recommends, and time for it all to sink in.
Basically my score proved to me the program works! Being a lifetime member to the group has allowed me to dip in to give new and existing members encouragement, make new friends, to take part and refocus myself when I've needed it most.
Thank you Shiv, my life has genuinely changed xxx"
– Julie Kubiak, France
ARE YOU READY TO FEEL BETTER?
BECOME A LIFETIME MEMBER TODAY
FOR JUST $397
Learn about the Magik of Kundalini Yoga and Meditation
As soon as you say YES to Get Your Happy Back, I will send you a guided Kundalini meditation to create more self love, to get you started before the program begins.
After I nearly died, Kundalini Yoga changed my life; I discovered courage, stamina and vitality within myself that I didn't know I had.
Kundalini Yoga is a powerful and ancient technology that will be an excellent addition to your personal transformation arsenal…Think of this practice as the turbo-charge you have been looking for. 
Don't worry if you have never practiced Kundalini, or even Kundalini, before…we will guide you every breath it takes!
Every day for 40 days, I will share about the magik and science behind Yoga and Meditation, with an email to your inbox. VIDEOS AND AUDIOS WILL KEEP YOU INSPIRED.  And they will help you move the energy you are going to create.
You'll feel and experience changes from the inside-out, from the very first video. This is not yoga/meditation as you may know it – it's even better!
As I already said, don't worry if you've never done yoga/meditation because if you can sit and breathe, you can do Kundalini Yoga! But don't let that simplicity fool you. Kundalini Yoga is a powerful technology that is going to change you from the inside out, and it's for ALL levels.
GET EVEN MORE INSPIRATION
In addition to our group calls, inspirational audio recordings will posted to the Facebook group.
I hope you're getting the idea here: there is NO lack of support in this program.
In fact I know first-hand that support is a vital component for your success. And, your success truly is my passion. So, you can be assured you will be supported in achieving your dreams.
I, too, am a dreamer, and I dream of a world where each of us lifts the other – and that includes you.
ARE YOU READY TO FEEL BETTER?
BECOME A LIFETIME MEMBER TODAY
FOR JUST $397
Or, are you STILL not sure?
Let me ask you…
If not now, then when will you choose to live your BEST life?
"Nobody ever really pushed me I guess until the day I met Shivie.
We've worked together for about 7 months now and it has changed my life.
She's taught me how to live again.
She's taught me that life is worth living and there's a lot of live in life… she's helping me become a better, brighter person."
– Tina, Livermore, CA.
Are you ready to get the support you need to get to where you want to go? Each week we will have:
Recorded call to listen to at your convenience
40 days of Kissed by Kundalini-a daily email with Kundalini Yoga and Meditation Magik
Inspirational topics and interviews with Shiv Charan (video and audio)
Still not ready to take the next step to living your life, your way?
Here's another pop quiz for you. HINT: Answering 'NO' to any or all of these questions might mean it's time for you to UP YOUR FEEL GOOD FACTOR
Are you living your best life – right now – in this moment?
Is your life as good as it can get?
Does your life FEEL GOOD to you?
Are you truly as happy as you can be?
Before I knew happiness was an option for me, I was completely miserable. And, I care about you being happy because I don't ever want you to feel like I did – ever again.
Happiness is our birthright (Yogi Bhajan) but only if we claim it. Understanding this is essential to completing the happiness puzzle. Sadly, it's a missing piece for too many people…does that include you?
Too many fail to claim their happiness, so it sits waiting in unclaimed baggage. What a waste! Will you claim yours?
Is there a happy bag with your name on it, waiting for you?
ARE YOU READY TO FEEL BETTER?
BECOME A LIFETIME MEMBER TODAY
FOR JUST $397
Still not sure? If you answer 'yes' to these next questions, then maybe you ARE ready to up your Happy Factor?
Do you often beat yourself up for what you did or didn't say or do?
Do you keep coming up short because you compare yourself to others?
Have you put your life on pause until next week, next month, next year, or until the kids leave, until you lose 20 pounds, until 'something' happens?
Are you ready to shed the old stories and limitations and start embracing and living new versions of what you CAN do?
Do you want to get clear on what you really want MORE of and what you need LESS of?
Are you tired of pretending that everything is okay while meanwhile you continue to numb yourself with food, alcohol and other guilty pleasures?
I think by now you must be getting the picture: Staying stuck in a life that could be happier is probably costing you quite a bit.
We live in an age of information. The world is at our fingertips, literally. As a result, we are on information overload, acquiring so much information that we often get stuck on auto-pilot, moving through life with no time or inclination for action.You see, while information might be good, it is not action. It is not experience. It is not wisdom.We need action and experience – not just information – to thrive. When we have all three, wisdom is the result.When all we take in is information, we stay stuck and spin around the same stories and promises – only to find ourselves back where we began. Can you relate?
Do you let birthdays, anniversaries, and holidays pass by as you fail to start something different or make good on your goals and promises?
Do you find yourself making resolutions and not following through?
Do you spend your days being everything to everyone else instead of tending to your own needs and dreams?
Are you repeating the same habits while expecting different results?
Are you tired of answering 'yes' to all of these questions?
ARE YOU READY TO FEEL BETTER?
BECOME A LIFETIME MEMBER TODAY
FOR JUST $397
You'll be joining a group who will cheer you on when the lights are low and when you're having trouble finding your way.
Are you ready to up your Feel Good Factor but worried that you'll have too little inspiration and support? Don't be! And, if the process of opening up begins with tearing you apart, it's okay; I'll personally be there to listen to your tearful tales – without judgement and with all of those buckets of love and unicorns I mentioned earlier.You are the rock for so many. Now, be your own shining light. Find out who you are beneath the masks you put on day in and day out. Imagine how it feels to STart living your life YOUR way while still being of service to those around you. Realize that your time is now.
Get ready to bust through the paradigm that this is all there is to life and believe that there is so much more happy to be had.
"Shiv was my health coach for a little over a year. I am grateful every single day that I invested the time, energy and money in ME to work with her! Why am I grateful? Because, to do this day, I USE the information and the teachings that she shared with me EVERY SINGLE DAY. And I have gotten amazing results!"
Here's what working with Shiv did for me:
I lost weight! YEAH!
I felt truly supported and so did not feel like I had to turn to food for that support.
I stopped being numb every time I ate something that didn't support my health goals.
I gained a tremendous amount of energy and vitality that I thought I'd lost forever.
I discovered some long unconscious patterns of beliefs and behaviors that I simply DID NOT SEE BEFORE I started working
with her (and I've done LOTS of great work on myself). Discovering this about myself has been a game changer!
I love my body and my beautiful unique self even MORE than I did before (and that's amazing!) I am so stoked I got health coaching with her. I highly recommend her to everyone who wants to take their health to the next level. You and your dreams are worth investing in!"
– Lara, Benicia, CA.
ARE YOU READY TO FEEL BETTER?
BECOME A LIFETIME MEMBER TODAY
FOR JUST $397
BUY WITH CONFIDENCE
40 DAY SATISFACTION GAURENTEE
We want you to be delighted to be a part of this community of change. If for any reason you don't feel your happy coming back, please let us know in the first 40 days and we will refund your money, no questions asked, because that's how we roll. We truly hope you will be delighted and never need to use this, but we are all different, so we want you to know you can buy with confidence.
2018 All Rights Reserved. Advice and recommendations given in this website or in personal consultation by phone, email, in-person, online coaching, or otherwise, is at the reader's sole discretion and risk. You should see a qualified, licensed doctor before starting any nutritional, diet, stretching, and/or exercise program. Information presented on this website is not to be interpreted as kind of attempt to prescribe or practice medicine. These statements and information have not been evaluated by the Food and Drug Administration. No product offerings are intended to treat, diagnose, cure or prevent any disease. You should always consult with a competent, fully-informed medical professional or health practitioner when making decisions having to do with your health. You are advised to investigate and educate yourself about any health related actions and choices you make.